Former Manchester united player, Federico Macheda, who was widely touted as the future of the Red Devils worked with Ole Gunnar Solskjaer at Manchester United.
The forward when he was 22 years old made a switch to Cardiff city courtesy of the legend. He had had a disappointing spree of loan deals to various clubs without any reasonable achievements.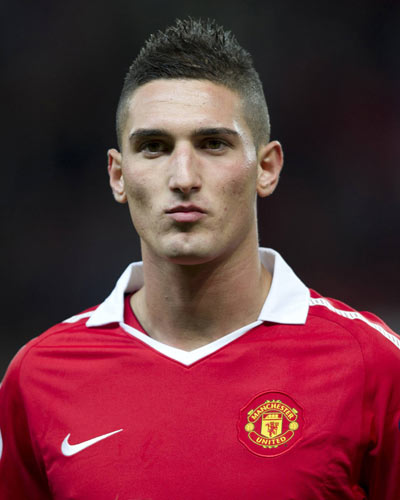 From the Under-18 squad of Manchester united, he broke into the senior team in the 2008/2009 season. After an unimpressive run, he was sent on loan to Sampdoria in the 2010/2011 season. He
returned at the end of the loan agreement as he couldn't find his feet there
, He was subsequently shipped to Queen Park Rangers the very next season by Sir Alex Ferguson.
The centre forward didn't do very well while at Queen Park Rangers where he played just six games without scoring any goal. The next season, he was shipped off to Doncaster Rovers on another loan deal.
While at Doncaster Rovers, at least he had a better performance scoring three goals in 15 appearances for the side. He returned to Old Trafford when the contract lapsed but was sent on another loan deal to Birmingham in the 2013/2014 season. He performed better at Birmingham hitting 10 goals in just 18 appearances for the club. This wasn't enough to keep him permanently as he was back at old Trafford after the season ended. This was the last spell as Manchester United gave him away in a free transfer to Cardiff city in the 2014/2015 season after Ole Gunnar Solskjaer gave him the chance. Ole Gunnar Solskjaer was the head at Cardiff city and he gave the striker the chance hoping he would perform better. They had both worked together in the United Academy before the striker was given the chance.
The striker hoped to help Cardiff make the top flight but couldn't. He later said he disappointed the coach despite his initial promise when he was given the chance.