Italian striker Federico Macheda moved to the Greek Super League from the Premier League via several loan spells in his football and it is safe to say that the player didn't live up to the heights expected when he made his breakthrough as a teenager at Manchester United. Federico Macheda was just 17 when he made his mark at Old Trafford but he was not able to build on the early success achieved. Manchester United fans won't forget in a hurry when an unknown teenage boy rescued the game for them at the end of the 2008/09 season.Manchester United were trailing 2-1 at home to Aston Villa on April 5, 2009 when Federico Macheda was introduced into the Premier League game by legendary manager Sir Alex Ferguson ahead of more experienced options. While he was on the pitch, Cristiano Ronaldo would go on to score the equaliser for the Red Devils. At that point, Liverpool were ahead of Manchester United with some games left to play that season. The stage was right for Federico Macheda to make his mark as he curled in a beautiful winner to win the game and take Manchester United back to the top of the table ahead of arch rivals Liverpool. That goal was crucial as Manchester United went on to win the league title for a third season in a row.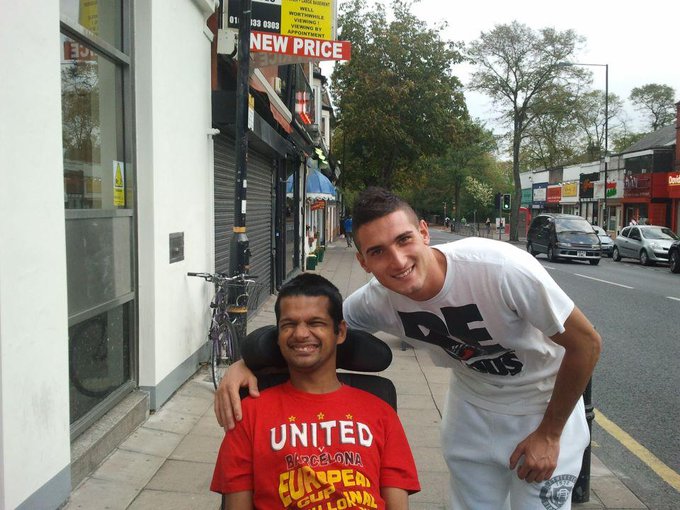 Federico Macheda was expected to do great things at Manchester United after his grand introduction to the Old Trafford
public against Aston Villa but that didn't happen. He was sent on loan to several clubs like VfB Stuttgart in Germany, Sampdoria in Italy and English teams like Doncaster Rovers, Queens Park Rangers (QPR) and Birmingham City. His most productive loan spell was at Birmingham City where he scored 10 goals in 18 games having joined them in January 2014. He was released by Manchester United upon his return from the loan spell at Birmingham City. He went on to play for Welsh club Cardiff City and then
Novara in Italy before finding a home with Greek club Panathinaikos
. Federico Machedais at the age of 29 and has found the right club for himself. He has scored 31 goals in 84 games for Panathinaikos and the Italian player is an important player for the club.