Italian striker Federico Macheda has spent over three years at Greek league giants Panathinaikos but he's yet to taste any form of success at the club. Federico Macheda has not won any trophy during his time at the Greek club.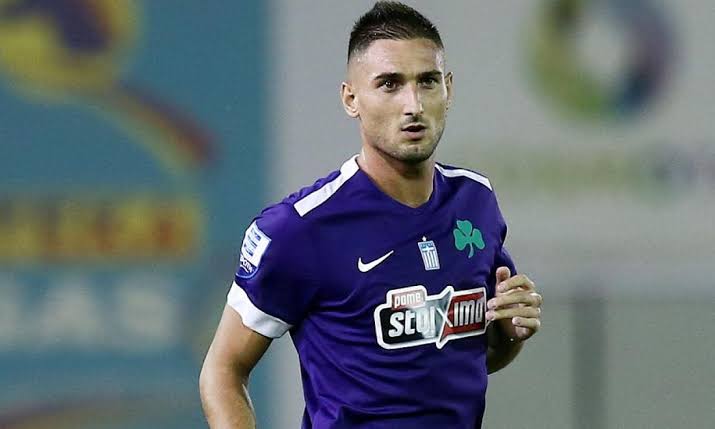 Macheda signed for Panathinaikos as a free agent three years ago. He penned a three-year deal until 2021 upon joining the Greek top flight club. The Italian has played for a lot of clubs in his professional football career, but he didn't enjoy stability at any of his previous teams until he arrived in Greece in the colours of Panathinaikos.
Federico Macheda began his professional career at Manchester United under legendary manager Sir Alex Ferguson. He was thrust into the limelight at the age of 17 and it didn't take him a long time to deliver. Macheda scored on his debut to rescue a Premier League game for Ferguson and Manchester United. The Italian made a big impact at the start of his Manchester United career, but he wasn't able to maintain as his career at Old Trafford fizzled out with several unsuccessful loan moves.
Macheda has been able to build a very good career for himself at Panathinaikos. To buttress this, he has featured in more games at the Greek team than in any of his previous teams. In his first season at the club, he scored 11 goals in all competitions. The Italian striker scored ten league goals in his debut season in Greece plus one goal during the Greek Cup clash between his Panathinaikos side and Panetolikos.
Federico Macheda still has around two years left on his existing deal at Panathinaikos after he agreed a new deal with the club in August 2020. His current deal expires in 2023. Macheda has a league return of 33 goals in 94 games at Panathinaikos.